Our drumming activities can form an integral part of training and development events, covering leadership, team dynamics and organisational change. Many UK training companies repeatedly use DrumPulse to demonstrate key learning points through a practical, fun and creative activity.
We are happy to work hand-in-hand with your existing training provider. For more information or a quote, please contact us now.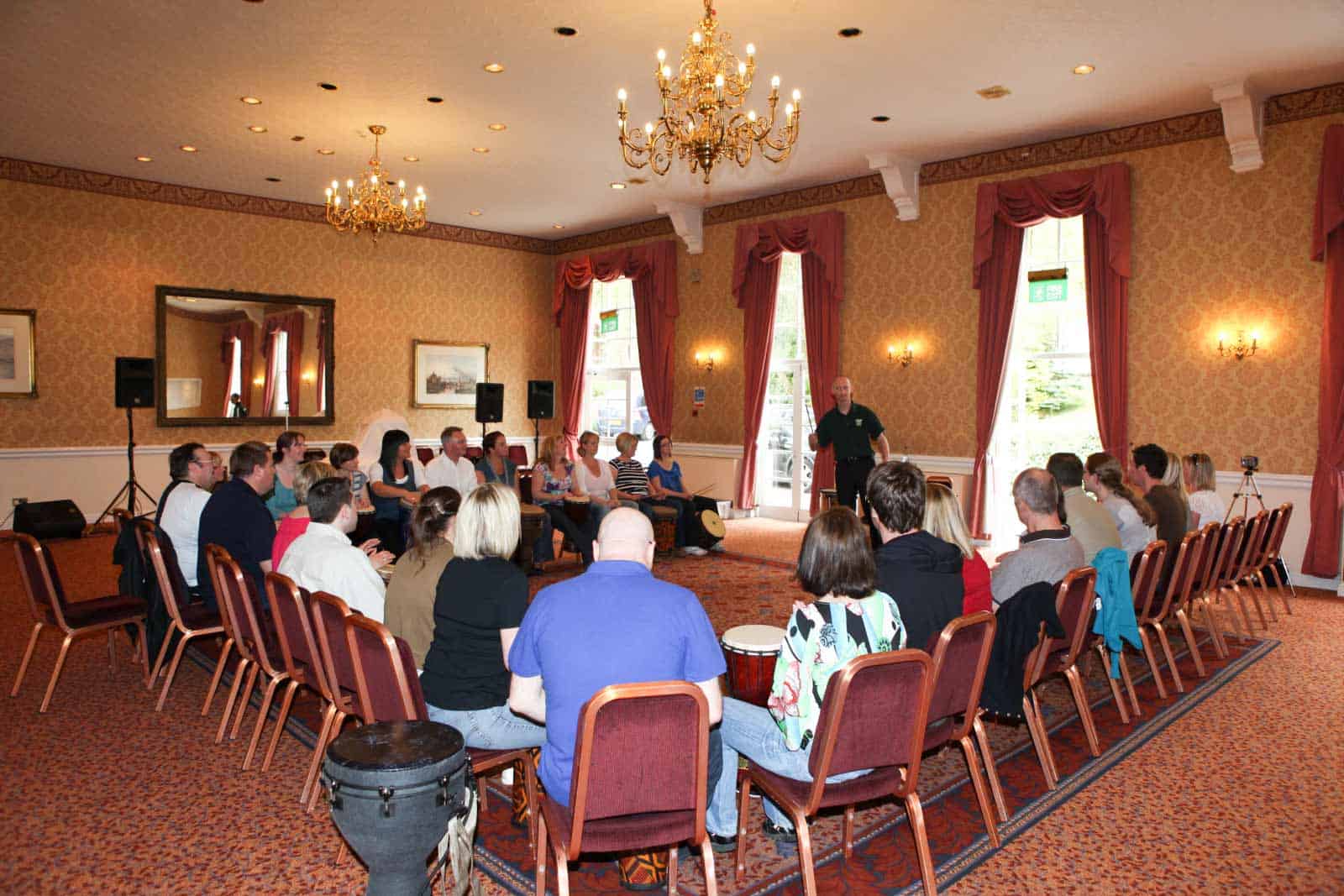 Track record of providing drumming activities for training
Increasingly, we are being asked to provide drumming activities at key training and development events. Companies that have used our drumming activities include HSBC, Mars, Shell, the NHS, Simplyhealth (HSA) and the Ministry of Defence.
DrumPulse drumming workshops provide a highly-effective platform from which to explore a range of training and development issues, including:
cultural/behavioural change
team dynamics
leadership and management styles
innovation and creativity
coaching techniques
personality types.
Many UK training companies repeatedly use DrumPulse to anchor key learning points and provide a dynamic edge to their client's experience. They include JH Associates, Corporate Drama, Values Based Leadership and Hunter Roberts.
Unique activities for your training and development needs
We can design unique solutions to meet your specific training and development needs. We are flexible in terms of:
location (anywhere in the UK or worldwide)
size of group (from five to 5,000)
activity duration (from 30 minutes to a full day).
We often work with training and development models such as Myers-Briggs, Herrman Brain, Seven Habits and Neuro-Linguistic Programming (NLP) to cement learning. We are also very proud to be working with trainer, author and NLP consultant, Michael Breen.
Using our drumming or rhythm activities mean that participants bring little or no 'baggage' concerning their own skills, expectations or level in the hierarchy. This 'clean slate' and level playing field provide an exciting opportunity to absorb new ideas and change behaviour.
Please get in touch!
If you are planning a training and development event, and believe that drumming could form an interesting, fun and useful element, then we would love to hear from you. So, please contact us today. We can provide a quote within an hour.
Other pages you may be interested in:
Drumming events  |  Haka  |  Boomwhackers  |  Clap Happy  |  Team Singing  | Videos |  Contact Us